A Unique Virtual Learning Environment
HU LMS (Sakai) provides versatile support for teaching & learning, communication & collaboration, content & media integration and administration. Instructors and learners share knowledge, collaborate and engage in a wider spectrum of technologyenabled learning experience well supported by an intuitive & modern user interface.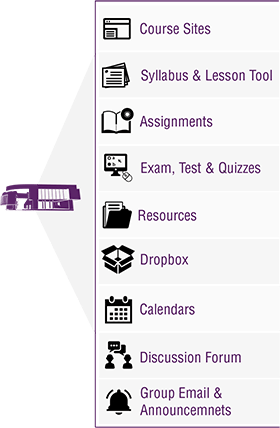 LMS offers three main site categories:
Course sites
A course site is a worksite for a particular academic course at Habib University and it is integrated with Campus Solution (PeopleSoft) to automatically populate course and roster.
Project sites
Student groups, faculty committees and leadership teams use project collaboration spaces to encourage participation and expedite progress on collaborative activities beyond the classroom.
Portfolio sites
Portfolio sites offer workflows for a variety of purposes including assessing & showcasing learning, documenting & sharing skills & accomplishments.
*User guide for the system is accessible via
portals
. For training needs, contact
service desk
.