Global Learning
Habib's Global Learning opportunities aim to produce globally competent citizens, who will be able to thrive in today's interconnected society and serve as ambassadors to the rest of the world. In line with Habib University's liberal arts approach and philosophy of Yohsin, or "thoughtful self-cultivation," students are encouraged to foster a spirit of critical transnational inquiry. We emphasize the importance of a globalized outlook and interdisciplinary approach to solving today's global challenges. Our programs provide exposure to a diversity of perspectives to help students develop a nuanced understanding of cultures and international contexts and refine intercultural communication skills in direct engagement with their peers abroad.
Learn Abroad
Learn Abroad programs are structured opportunities. Students who study abroad are taught to a) integrate the experience into their four-year academic plan, b) enhance their learning through assessments including pre-program objectives and post-program evaluations, c) augment the learning experience through presentations and projects when back on campus, and d) use the opportunity as preparation for post-graduate study and career development.
Learn Abroad Programs
The Office of Global Engagement provides you guidance for selecting the right program for your needs; help you complete your applications.
Learn Abroad choices are not limited solely to the universities which have entered formal partnerships with Habib University. Students are welcome to apply for academic programs at any institution of their choosing, anywhere in the world.
Stanford Summer International Honors Program (SSIHP)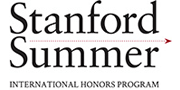 A highly selective, challenging eight-week academic and cultural program, the Stanford Summer International Honors Program (SSIHP) is an excellent opportunity for Habib University students to experience an immersive summer in a stimulating international environment at one of the world's leading universities.
SSIHP brings highly motivated students to the Stanford campus from over twenty partner institutions in fourteen countries. Participants enroll in summer courses taught by Stanford faculty, learn with Stanford undergraduates and other visiting students, and participate in extracurricular programs designed specifically for them.
More information: https://summer.stanford.edu/programs/ihp/
University of Michigan Study Abroad Program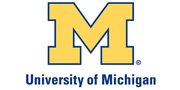 The University of Michigan will host up to ten Habib University students per year at its Ann Arbor campus, during the fall, winter, spring or summer semesters. The University of Michigan is a top-ranked public research institution known for its research and medical programs, its football team, and a diverse student body hailing from all fifty states of the USA and over a hundred other countries.
HU students can choose from a multitude of options at U-M: the university offers courses in two hundred and sixty degree programs offered through nineteen schools and colleges.
For more information: http://internationalcenter.umich.edu/
Pitzer College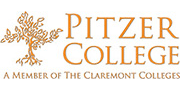 Starting in Summer 2017, Habib University students can spend a semester at Pitzer College under a study abroad program which will provide students exposure to diverse learning opportunities and enable greater cross-cultural understanding between Pakistani and American students.
A member of The Claremont Colleges, Pitzer shares consortium resources (libraries, dining halls, etc.) and students are encouraged to take classes at the other four undergraduate Claremont Colleges as well. The college emphasizes social sciences, international programs, and media studies.
For more information: http://pitweb.pitzer.edu/study-abroad/programs/visiting-exchange-students/
National University of Singapore Enterprise Summer Programme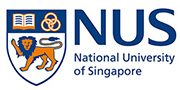 Habib University has partnered with Sajjad Foundation to shortlist and sponsor students who wish to attend the Summer Program at National University of Singapore Enterprise from all over Pakistan. Conducted over two weeks, this residential program offers a unique opportunity for students to learn about how one of the smaller nations in the world has progressed from a trading port to a destination for international commerce and investment.
In a multi-cultural, cosmopolitan environment, students learn how public policies are formulated and gain important insights on business practices and entrepreneurship development in Singapore.
More information: http://enterprise.nus.edu.sg/educate/summer-programme
For more information on Habib's Learn Abroad programs, please contact the Office for Global Engagement at global@habib.edu.pk